By dancers, for dancers
Ithaca Swing Dance Network Welcomes You!
The Ithaca Swing Dance Network, Ltd. (ISDN) is a volunteer organization of swing dancers who participate in and coordinate dance events in the Ithaca, NY area.
OUR NEXT DANCE EVENT:

 * Sunday July 31st *
Swingin' on Cayuga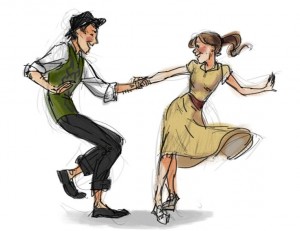 Our annual FREE dance party and picnic! Noon to 9 pm.
Large Pavilion, Stweart Park, Ithaca.
Workshops all afternoon, dish-to-pass picnic dinner, and DJ dance party.
Click HERE for all the details!